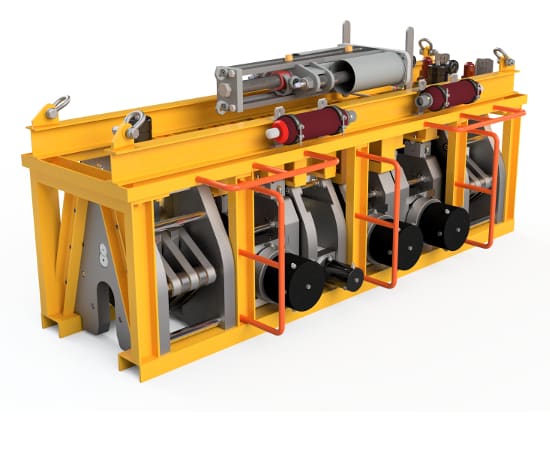 Special Project Developments
Allspeeds offers a comprehensive project development capability to meet regulatory and customer requirements. In addition to tightly integrated CAD / CAM facilities, we regularly supply products in compliance to a number of standards and specifications, including:
Quality Systems
ISO9001:2015
API 11AX (monogram licence 0034)
Machinery Directive 2006/42/EC
CE Marking
UKCA Marking
Hydraulic Cylinders
DNVGL-CG-0194 – Hydraulic Cylinders
Market specific standards and specifications include:
Webtool – General Subsea and Offshore Standards
ISO 13628-8 – Petroleum and natural gas industries. Design and operation of subsea production systems. ROV Interfaces on subsea production systems
Tangye Jacks
BS EN1494 2000 +A1 2008 – British Standard for Mobile or Movable Jacks and Associated Lifting Equipment
Cable Grippers
DNVGL-ST-N001 – Marine Operations and Marine Warranty, June 2016
DNVGL-ST-0378 – Standard for Offshore & Platform Lifting Appliances, May 2016
Millingford Pumps
API 11AX – Specification for Subsurface Sucker Rod Pump Assemblies, Components and Fittings.
Contact Allspeeds to find out how we can help you with your next project development on info@allspeeds.co.uk.