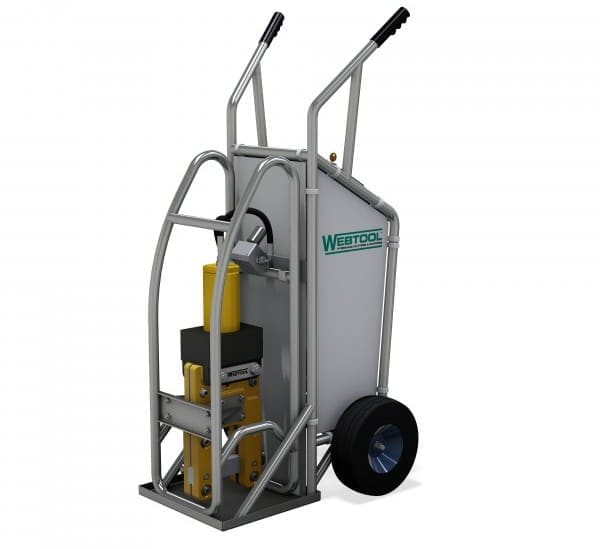 The Webtool Deck Emergency Cutter is suitable for tugs, barges, offshore vessels and tankers; cutting towing lines within 3 seconds of activation in the event a vessel gets into difficulties.
Easily deployed, and operated remotely, the cutter is suitable for fibre ropes up to 80mm diameter and steel wire 60-70mm diameter. The Deck Emergency Cutter is intended as a last resort when other measures to prevent damage to the vessel have failed.
Portable Emergency Cutter
The cutter is transported in a self-contained "sack truck" containing a hydraulic accumulator and manifold with lockable control panel and the removable cutter. It is connected to the cutter's control panel via a hose.
When deployed, the cutter and its frame are lifted off the sack truck and placed over the fibre rope / steel wire. The lightweight frame allows the cutter to slide on the deck without getting damaged. In the event of an emergency, the cutter is activated via the control panel severing the rope instantly.
For any other queries, you can give us a call on 01254 615 100 or email us at
info@allspeeds.co.uk
.  Alternatively you can connect with us through
Facebook
.