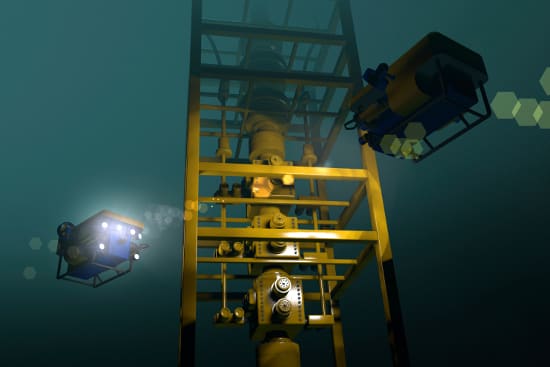 ROV tools are extremely important when working in the subsea environment. They make cutting, gripping and other tasks much safer and easier to undertake. In the demanding subsea environment, Webtool's guillotine cutting technology sets the standard for reliable, precision cutting in mission-critical applications.
Subsea Cutting with ROV Tools
Subsea operations rely heavily on robust and effective ROV interventions. Webtool's industry-leading range of hydraulic cutting tools are used by ROV fleets worldwide to safely carry out these activities in the most challenging subsea conditions. Webtool cutters can be used with wire ropes, guidewires, cables, umbilicals and fibre ropes. The tools are manufactured in either stainless steel or lightweight aluminium.
For those circumstances where additional cutting power is required, Webtool has developed a dedicated hydraulic intensifier panel. The hydraulic intensifier panel can be used with all Webtool cutting and gripping tools but also with third party equipment.
To find out more about the range of hydraulic, engineering capability and expertise available from Allspeeds please contact our engineering team to discuss your requirement:
+44 (0) 1254 615 100
info@allspeeds.co.uk