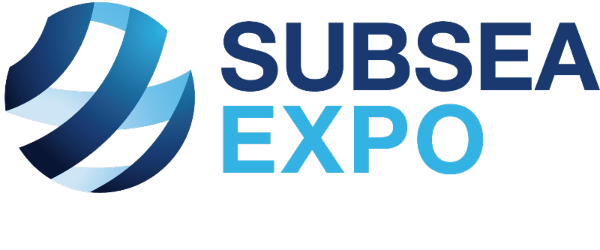 Webtool Takes a Lead at Subsea Expo 2018
Webtool will exhibit a wide range of high performance, subsea and maritime cutting tools, together with the industry leading Webtool cable gripper, at Subsea Expo 2018 on stand 124.
The cutting tool developments reflect Webtool's ability to adapt its cutting technology to meet the changing needs of the offshore industry. These include long-term deployment of 'resident' ROVs subsea, electric ROVs, advances in AUV (Autonomous Underwater Vehicle) technology, and emergency disconnection for well intervention and IWOCS systems. Surface vessels are able to benefit from Webtool technology too. The Webtool emergency deck cutter is designed to protect tugs and other offshore vessels during towing operations, in line with industry best practice.
Subsea Expo 2018 conference
Webtool has a major presence at the Subsea Expo conference. In the ROV Session
on Wednesday 7th February 2018, it is presenting two papers on:
Faster Umbilical Recovery Minimises Production Disruption, and
Industry's First Electric Cutter Expands Role of Inspection Class ROV.
Subsea Expo 2018 Exhibition:
In detail, the Webtool stand will feature:
Webtool Cable and Umbilical Retrieval Tool
Developed in consultation with international certification body and classification society, DNV GL, the Webtool CRT200 Cable Retrieval Tool is the first cable and umbilical retrieval tool to meet the exacting design codes and standards for DNVGL-ST-N001 Marine Operations & Marine Warranty, June 2016 and DNVGL-ST-0378 Standard for Offshore & Platform Lifting Appliances, May 2016. It allows the safe and controlled recovery of damaged cable, up to 8" (203 mm) diameter.
Electric Cutter
Webtool has developed the industry's first electro-hydraulic power pack. This pack brings a high pressure, hydraulic capability to inspection class and smaller ROVs, and AUVs. The lightweight, battery powered power pack, called EHP350, is designed to be used with Webtool wire rope and softline cutters at water depths up to 1000m.
Maritime Emergency Cutters
Offshore towing operations can be fraught with hazards for tugs, barges, offshore vessels and tankers. To reduce the risks to vessels and crews, Webtool has developed portable emergency deck cutters for fibre and steel wire ropes.
The softline emergency deck cutter provides an instant cut of fibre ropes up to 80mm diameter in the event the vessel gets into difficulties. The emergency tow rope cutter for oil tankers eliminates the risk of the pull-back tug capsizing. Attached to the steel wire tow line on the tanker's poop deck, the Webtool deck cutter, once activated, cuts a 60-70mm steel wire tow line within 3 seconds.
Resettable IWOCS Emergency Cutter
An integral part of either a workover tool for light and medium subsea well intervention or dedicated emergency disconnect package, the Webtool resettable emergency disconnect cutter is a simpler and quicker emergency disconnection than more complex multi-line stab-plate systems for mixed HFL and EFL material bundles.
In the event of an emergency disconnection, the Webtool cutter can be reset by an ROV releasing the blade and re-charging the hydraulic system. The ROV then places the new HFL and EFL / mixed material bundles in the jaw of the cutter. The Webtool emergency cutter is set and ready for action. Resetting subsea by ROV avoids the need to return the cutter to the surface vessel for resetting.
The Webtool range of high performance cutting tools is designed and manufactured exclusively by Allspeeds Ltd.
For more information on the Webtool range of cutters please feel free to contact us, call +44 (0)1254 615100, email: info@allspeeds.co.uk, and visit www.webtool.co.uk.