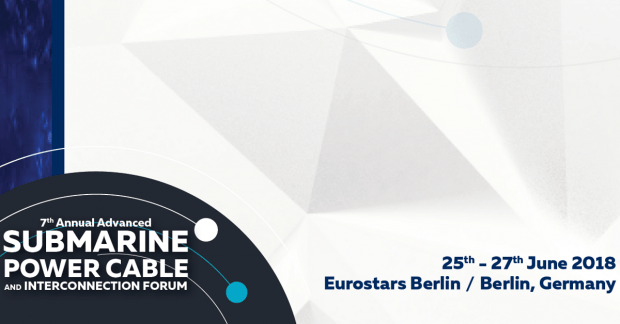 Webtool present case study at Submarine Power Cable Forum
Allspeeds' senior design engineer, Chris Bond, will present at the 7th Annual Advanced Submarine Power Cable and Interconnection Forum in Berlin on the 27th June. Chris' case study will show how Webtool cable cutting and retrieval tools can improve subsea cable repairs.
The forum covers the innovative tools and techniques that have been developed as a result of the growing demand for subsea power cables. These cables are most commonly to transfer electricity from renewable energy sources including wind, wave and tidal.
Webtool Cable Retrieval
The CRT200 Cable Retrieval Tool is currently undergoing testing after receiving design verification approval from international certification body and classification society, DNV GL. It is the first cable and umbilical retrieval tool to meet the exacting design codes and standards for marine operations, and offshore and platform lifting appliances.