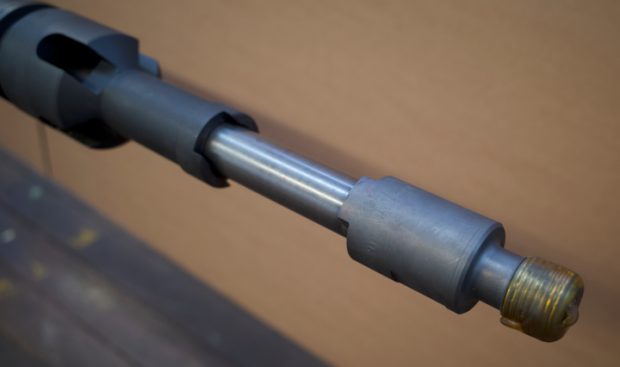 New smaller bore Millingford rod pump for marginal oil fields
Allspeeds announces a new, smaller-bore, Millingford sucker rod pump designed to extend the life of marginal and starved oil fields. The 1.25-inch bore, pump can be used to reduce the pumped volume per stroke by almost half, and thereby minimising the effect of pump-off.
In production since the 1950s, the Millingford range of subsurface pump bore sizes now range from 1" to 4 3⁄4" diameter with mechanical, cup type (chevrons) or friction type hold downs available in a variety of materials to suit specific well conditions.
As oil wells are gradually exhausted, there is not enough fluid to supply the rod pump, causing pump-off – where more gas than liquid is being pumped. In addition to the fall in the efficiency of oil extraction, the pump itself may be damaged. The 1.25" inch bore sucker rod pump will lead to a 45% reduction in pump volumes compared with standard 1.5" pumps. This reduces the quantity of liquid pumped from starved wells but allows the pump to run continuously without damaging surface equipment.  Special adapters are used to allow the smaller pump to be fitted in place of the normal sized pump.
Allspeeds manufactures the complete Millingford sucker rod (insert) pump and tubing pump assemblies including plunger, barrels, valve cages, balls, seats and fittings within its ISO9001 QMS. Millingford plungers and barrels are engineered for optimum performance and longer life. Plungers can be supplied with electro less nickel-plated threads and/or bores to improve performance in extreme corrosive conditions. Barrels are made from a variety of materials, and precision honed and polished to a world class standard.
For more information on the Millingford sucker rod pump, visit www.allspeeds.co.uk.