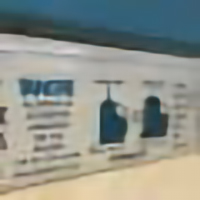 Allspeeds ensures continued CE markings for EU customers
High-performance hydraulic tools manufacturer, Allspeeds, has appointed Authorised Rep Compliance Ltd (ARC) as their Authorised Representative in the EU. Using ARC's services will allow the continued use of CE marking, alongside the new UKCA (UK Conformity Assessed) marking, on all Allspeeds products sold into the EU market.
CE marking is an administrative mark with which the manufacturer or importer affirms its product's conformity with European health, safety, and environmental protection standards within the European Economic Area. All products sold in Europe must have a 'CE' mark of approval. Since Britain is no longer a member, these CE marks must now be actioned by a company within the EU zone.
From its Dublin office, ARC will be responsible for ensuring that for all Allspeeds products sold into the EU, the appropriate conformity assessment procedure has been carried out by the manufacturer. Furthermore, they will check that Allspeeds has compiled the appropriate technical documentation and affixed the relevant conformity marking, as well as fulfilling any traceability obligations. Where relevant, product instructions and safety information are provided in a language easily understood by end-users. In addition, ARC's name and Dublin address will be placed on the product, its packaging or accompanying documentation.
"We are currently updating our product nameplates to include both CE and UKCA marking, reflecting our international customer base," says Keith Elliot managing director of Allspeeds. "Working with Authorised Rep Compliance Ltd will ensure an unbroken and smooth transition of goods and services to our EU customers."
UKCA and CE markings
Allspeeds has completed its UKCA registration for the Webtool, Tangye, Kopp Variator, Blake Hydram and Millingford product ranges. During 2021, all Allspeeds products placed on the market in England, Wales and Scotland will be fitted with dual marked nameplates; which when required, will contain UKCA as well as the EU's CE marking.
For more information on Allspeeds and its range of hydraulic tools, visit the products page.