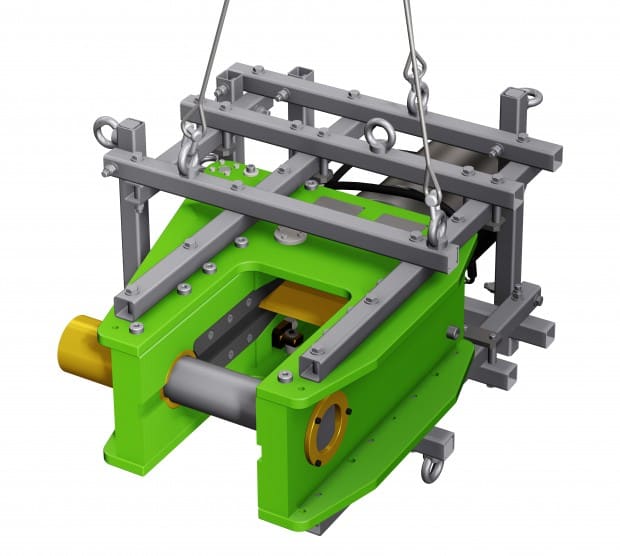 Allspeeds' cutting blade development improves Nuclear Decommissioning safety
Advances in cutting blade performance by leading engineering system integrator, Allspeeds, have significantly increased blade service life during nuclear fuel rod disposal. By quadrupling the blade's service life, operators are no longer required to change the blade as frequently, leading to improved safety and reduce downtime for blade changes.
The need to cut steel sections, fuel rods, hoses and other materials is a common requirement during nuclear decommissioning. Many traditional cutting techniques such as sawing and the more sophisticated diamond, laser and plasma cutting technologies are unsuitable within the confines of a radioactive environment. Allspeeds used hydraulically operated, guillotine cutting technology first developed for the subsea sector.
The design of the metal cutting blades is highly technical and optimised to suit the cutting project. Factors such as cutting action, blade design and coatings are just some of the parameters considered. In the latest development, Allspeeds has enhanced blade performance with a new coating that reduces wear on the blade, allowing the cutter to operate up to 4 times longer before requiring a blade change.
"Allspeeds has long led the development of nuclear decommissioning cutters," says Keith Elliot, managing director, Allspeeds. "This latest development in blade coatings will greatly improve the productivity of fuel rod disposal."