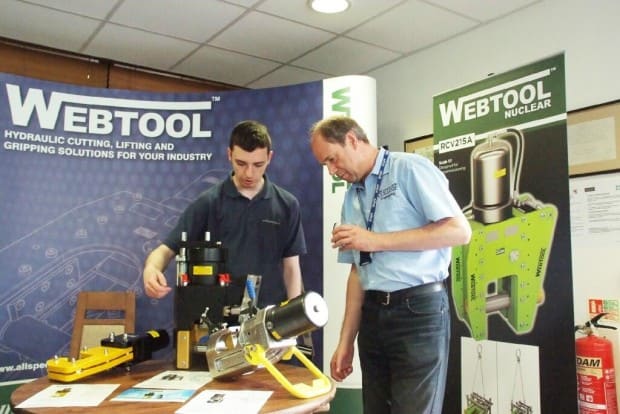 A Busy Exhibition Week for Allspeeds!
Allspeeds have had a busy week exhibiting our range of Webtool products at BAE and Nelson Colne!
Our first stop was on Wednesday 25th June at BAE Systems in Barrow, to showcase our Webtool Nuclear Cutters and our Tangye Hydraulic Jacks! It was a fantastic event that allowed us to do a bit of networking and to meet some of the end users of our products, and some of the other key people that buy our Webtool and Tangye products.
Our Second stop was at Nelson & Colne College to visit the engineers of the future. This apprenticeship & recruitment day allowed us to speak to some promising young engineers in the local area, to discuss who Allspeeds are and what we do. There were plenty of special guests at the event, with both staff and students present, and it was fantastic to see the hard work of the students.
Here at Allspeeds Ltd we are always keen to show our support for the future of engineering, particularly within the local area.